I did this piece for a gallery show in February. It's 4'X8', so it's quite large. I thought you would enjoy seeing the progress. I'm working on another one and will post the progress on it soon!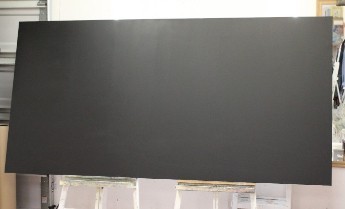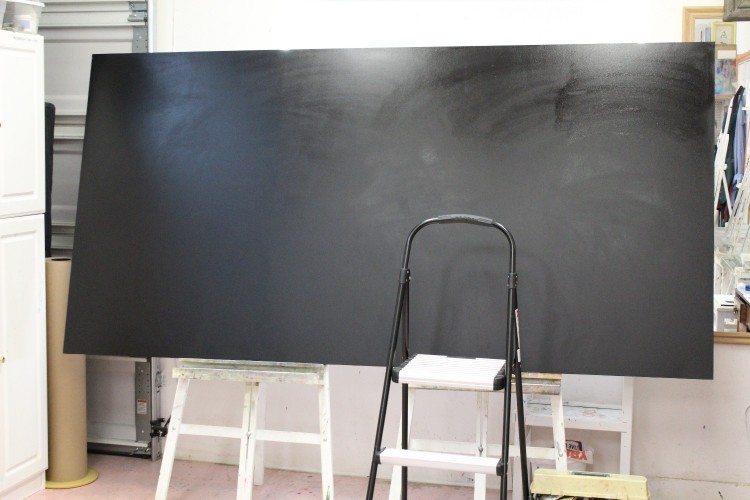 My husband helped me get the board set up onto easels.
I've applied medium, a mixture of odorless mineral spirits, linseed and walnut oil, to the board to prepare it for painting.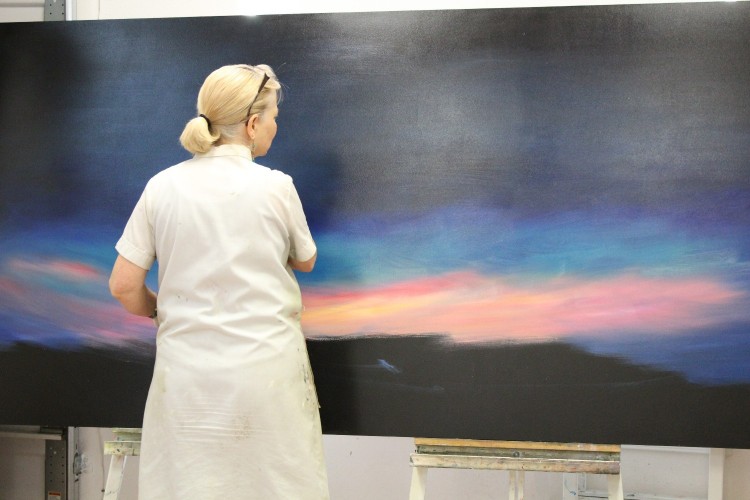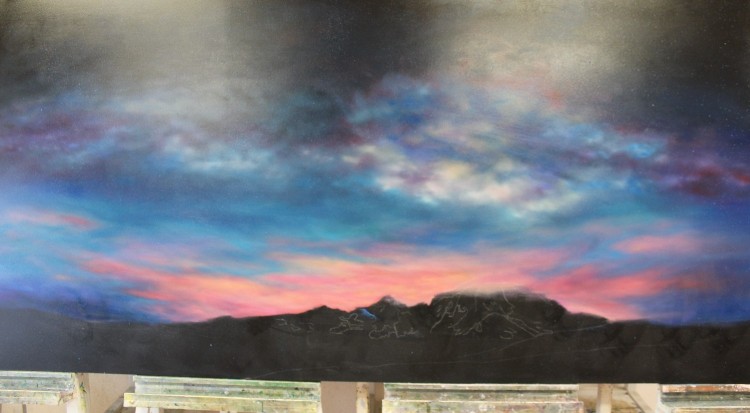 I
transferred Mount Rainier to the board. I realized that I didn't paint enough of the sky so I added sky.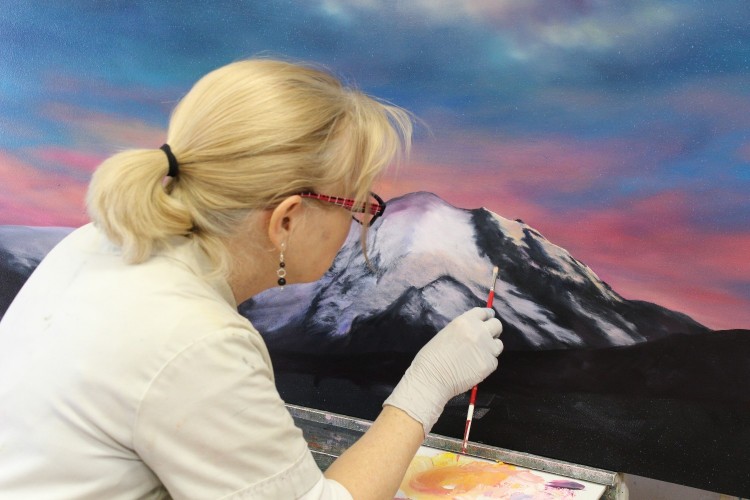 I painted the first layer of the mountain.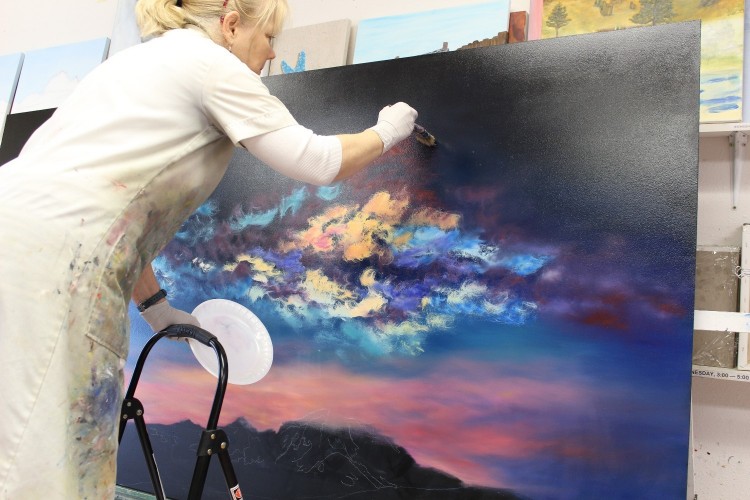 I'm adding more color to the sky.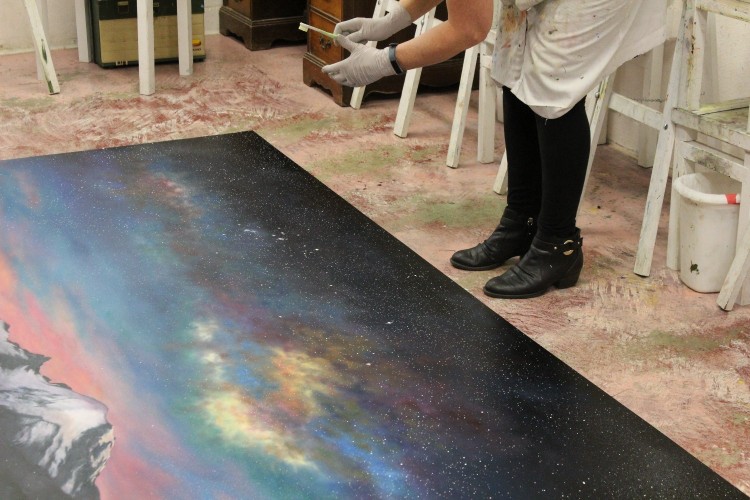 We had to lay the painting onto the floor so that I could splatter the stars into the sky.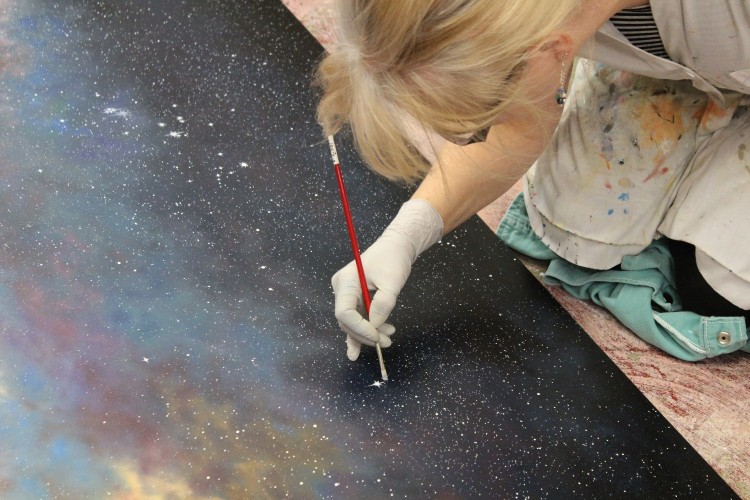 I am adding to some of the stars.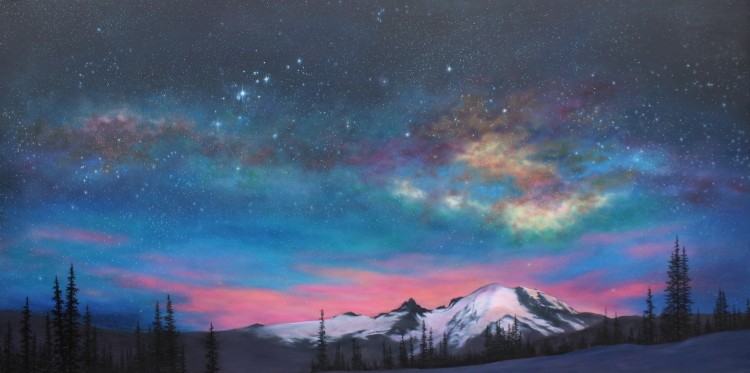 Heavens Declare, Milky Way Over Mt Rainier
Oil on hardboard
48X96
By Jeannie Johnson
​​​​$5995

This is one of a series called "The Heavens Declare." Here are two of my favorite views--the stars and Mt Rainier. It was a joy to paint them!


. . . and it is finished!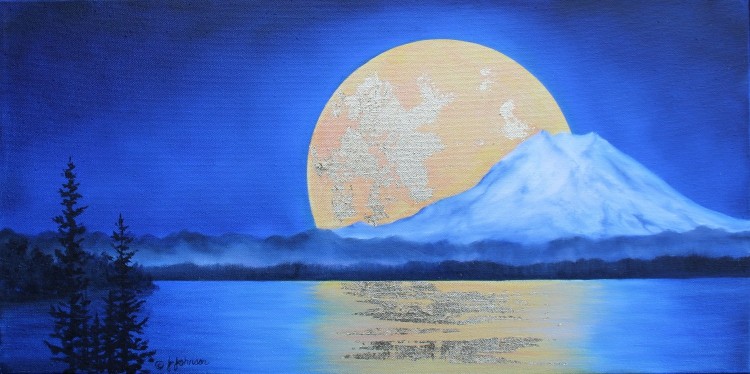 Super Moon Over Mt Rainier
Mixed on canvas
12X24, framed
By Jeannie Rae Johnson
$435
​
I love skies; night time skies, day time skies, stormy skies, any skies! I've been enjoying the moon lately!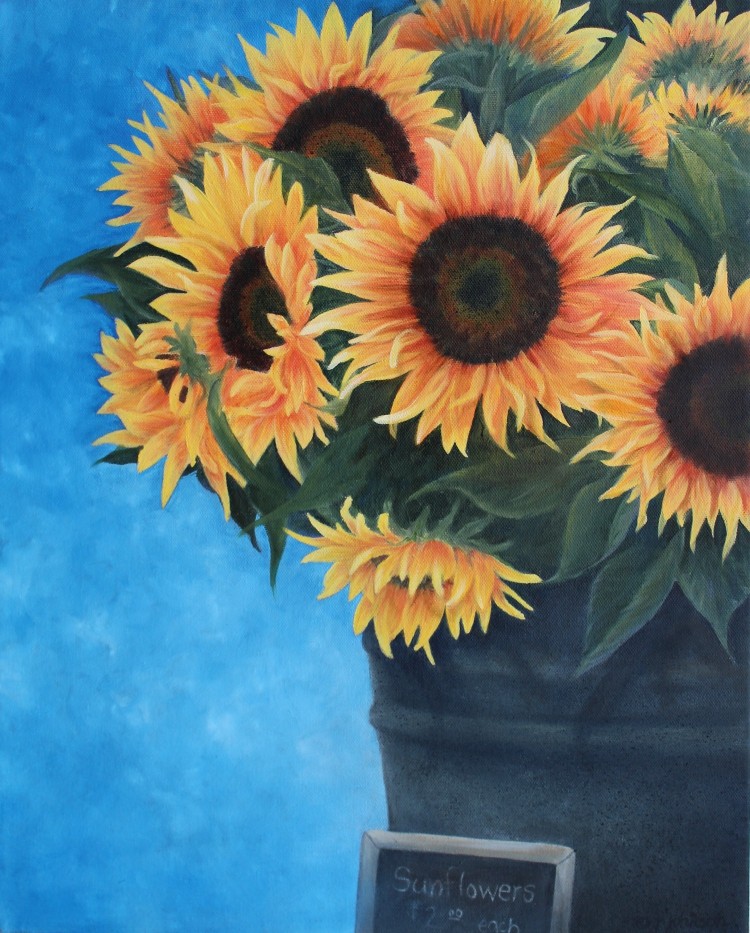 Market Sunflowers
Oil on canvas
20X16, framed
By Jeannie Rae Johnson
$​​​480
​
This painting won an award for the Pybus Public Market Poster Contest. I love sunflowers! They just make me happy!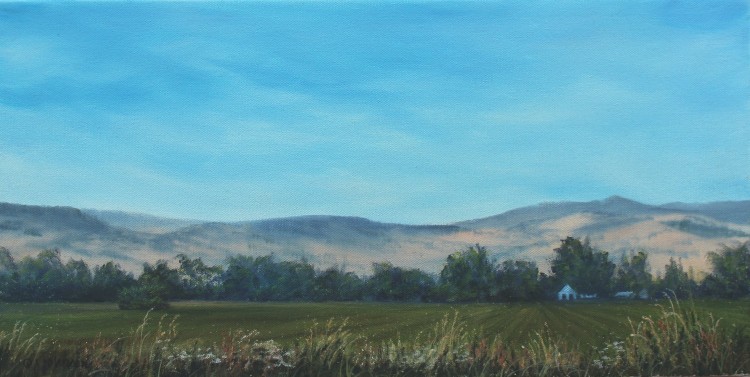 Growing Season (Olmstead Place)
Oil on hardboard
12X24, framed
By Jeannie Rae Johnson
$435
​
This painting started out as a plein aire painting. I was with my painting group out at a local state park. It was a perfect day for painting!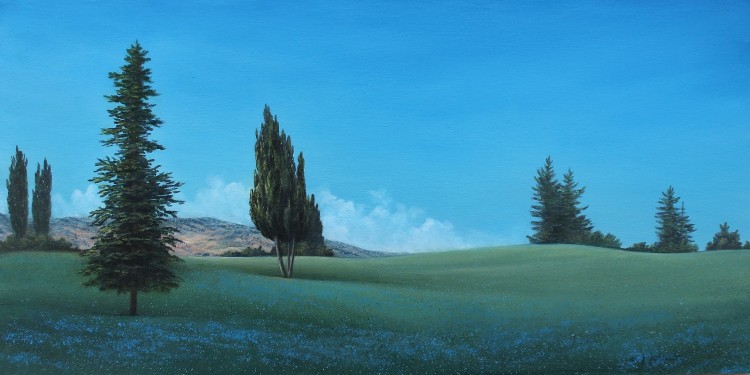 A Walk in the Park
Oil on hardboard
12X24, framed
By Jeannie Rae Johnson
$435
​
This painting started out as a plein aire work. I was at a friend's house looking at the IOOF Cemetary. I decided it was turning out more like a park than a cemetery.



Perfect Morning
Oil on canvas
12X36
By Jeannie Rae Johnson
​​​​$645
​
I live in such a beautiful place! This painting was done using a photo by Holly Beard. She got a great reference for me!


I'm in beautiful Hawaii for two weeks! I brought paints and I am so excited to try to capture this beauty on canvas! I'll post some of them as the weeks progress! I WAS in beautiful Hawaii! It was a wonderful trip!

I've started several Hawaii paintings. I wanted to do that while the beauty and aura of Hawaii was fresh in my mind and heart!). One of them has already found a home (I gifted to our friends who gave us a week in their time share). Now I have had to put those away to work on two commission paintings. I hope to have those finished by the end of January. I'll share those paintings when they are completed, along with the Hawaii ones.​​